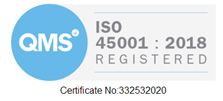 Do you need reliable, great value commercial cleaning in Leek?
If you are considering alternative cleaning companies in Leek, please contact us for a no-obligation quotation.
We provide trusted and reliable office cleaning in Leek and many of the Leek based districts such as Ball Haye Green, Bradnop, Churnetside, Cheadle, Lowe Hill, Longsdon, Poolend and Thorncliffe.
We know that service reliability is just as important as outstanding standards of cleaning. By delivering both, we can help to ensure your working environment is always clean and pleasant.
Our service includes:
Well trained, trustworthy and friendly staff who genuinely care
High quality cleaning standards maintained via regular inspections
Managed cover for holidays and unplanned absences
Service flexibility to respond to any short notice requirements you may have
Regular, ongoing contact so that you remain happy with our service

In addition to office cleaning in Leek, we also provide a range of ancillary services including carpet cleaning, window cleaning, floor treatment, washroom services and consumables.