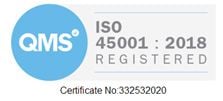 Commercial cleaning Shrewsbury and surrounding areas
If you need reliable commercial cleaning in Shrewsbury or surrounding areas then look no further than Minster Cleaning Shropshire.
Not all commercial cleaning companies in Shrewsbury (or Shropshire as a whole) have our standards. We want to be the best so we make sure our office cleaning team is the best we can make it to ensure great service delivery.
Our cleaners understand that they have a part to play in the success of your organisation. They know how important it is that your visitors and staff walk into an environment that looks clean and smells pleasantly fresh. Our cleaners are supported by dedicated field and office teams, leaving you to focus on your day-to-day business with the confidence that your commercial office cleaning is in capable hands.
To find out more about how Minster Cleaning Shropshire can meet and exceed your cleaning expectations, please contact us using the details below for a free, no-obligation consultation and quotation.
Shropshire
01743 404120
shropshire@minstercleaning.co.uk
Wrexham
01978 884370
wrexham@minstercleaning.co.uk